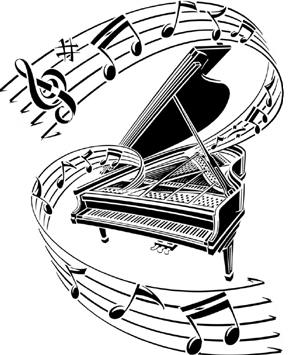 Music Instruction
We teach piano, violin, viola, ukulele, organ.
We teach music notation and music theory.
We teach virtual online and in-person music lessons.
We teach piano Group lessons.
We teach genres in Gospel Music, Classical Music, Pop, Jazz, Contemporary musical styles.
Our curriculum guarantees transformative results in sight-reading.
We teach the essential skills to compose and write music.
Music Therapy
Our professional goal is to use music therapy to help others to improve their quality of life, heal and restore balance in their life.
Music Therapy helps people to engage themselves with and in the music and results in them achieving health-related and other social goals.
Delivery of services includes individualized goals within a therapeutic relationship.
This process includes an initial assessment, establishing a treatment plan consisting of short term and long term goals, implementation and documentation.
The length of the sessions may vary from forty five minutes to one hour depending on the individuals needs.
Program Highlights
We offer individual and group sessions to meet any students' need.
Our program engages students in improvisations, song writing, lyrical discussion, music imagery, music performance and learning through music.
We design personalized music therapy goals and appropriate music therapy activities for Autistic, Learning Disabled, Mentally Challenged students.
We design goal oriented individualized music therapy activities to increase eye-hand coordination and motor skills, increase self-awareness and social interaction.
We administer the Individualized Music Therapy Assessment Profile (IMTAP) to evaluate the emotional well-being, social functioning, communication abilities and cognitive skills.
Other Services
NYSSMA preparation for students
Contractor Piano Accompanist
Wedding Music Planner
Church Choir Director
Vocal Coaching
Substitue Music Teachers
Audio Book Recording
Additional services available. Please call for more information.